Teeth Whitening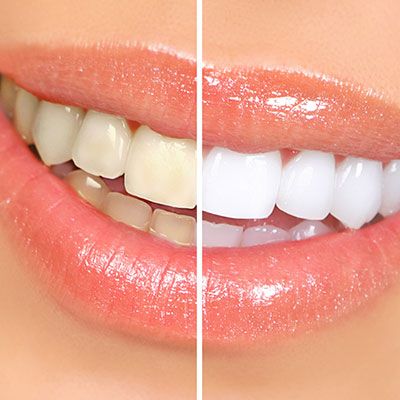 Get Whiter and Brighter Smile with Teeth Whitening By Dr. Dena, DDS – Encinitas Family and Cosmetic Dentist
Get a brighter, whiter smile in 1 visit with teeth whitening.
Want brighter, whiter teeth that will make you look great and years younger? In about 1 hour you can get dazzling white teeth. Brighten your smile dramatically with safe and effective teeth whitening in our office or in the comfort of your home own home.


Call: 760-943-7788 To Book An Appointment

How Teeth Whitening Works
In-Office Teeth Whitening
For best results, choose our quick and convenient professional in-office teeth whitening. In just 1 hour you'll have dazzling bright white teeth that will add a new sparkle to your smile.
At-Home Teeth Whitening
If you want home teeth whitening, Dr. Dena will provide you with professional teeth whitening gel and custom trays. Results rival those of our in-office teeth whitening, but the home kit requires 5 days of treatment.
Are you looking for a whiter, brighter smile? Encinitas Dentist, Dr. Dena can help! Ask about our teeth whitening service.
Teeth whitening is used to correct the discoloration of the teeth by removing the yellow and brown staining. Before the patient embarks on the home teeth whitening regimen, the dentist creates a custom mouth tray for the patient. The custom tray ensures that the correct amount of whitening solution is used and the patient's teeth are properly exposed to the whitening solution. The custom-made mouth tray provides a better fit than a one-size-fits-all mouth tray to help increase the margin of patient safety.
The steps in the home teeth whitening regimen are fairly straightforward. Dr. Dena provides the patient with the materials and instructions and also answers questions the patient may have about the procedure. Dr. Dena's office can also provide you with answers, should you have any questions once you've begun.
A home whitening session can last about an hour, during which time you will have the tray and solution in your mouth. Typically, you will follow your home teeth whitening regimen for about 5 days.
Teeth whitening is not a permanent procedure. Results may last for one or more years, depending upon your personal habits. In most cases, the whitening procedure is very effective and the patient is pleased with the results.
Call Us To Book An Appointment: 760-943-7788
Free Teeth Whitening Or $50 Visa Gift Card For All New Patients With PPO Insurance After Initial Exam, X-Rays & Cleaning


Call: 760-943-7788 To Claim Offer & Book An Appointment